Investigation & experiments on the relationship between human blinking & thoughts
CATEGORIES
Conceptual Design
Experimental Design
Infographics
Print Design



---
BRIEF
Investigate and demonstrate the powers of observation to change the perception of the everyday.
MY MAIN AREA OF PRACTICE
I was in 'Experimental Processes and Practices' during my final year in uni. This community of practice involves researching experimental methodologies and investigating different and meaningful ways of communicating, interacting, working, living and working.
ABOUT THE BRIEF
Through extensive experimental fieldwork, this brief allows me to discover and develop my own ways of noticing, revealing and documenting noteworthy aspects of everyday objects, environments or behaviours.
CHOSEN TOPIC
Human Blinks in relation to Human Thoughts / Information Processing
WHY THIS TOPIC?
Blink (eye) is chosen because it is so simple and subtle and unconscious — something we do it all the time. I am intrigued to know what possibilities something so unconscious and natural can create — the idea of blinking performing more than its 'properties'.

---
RESEARCH & A SERIES OF EXPERIMENTS MAPPED INTO INFOGRAPHICS
RESEARCH
EXPERIMENT 1:
UNDERSTANDING IF HUMAN BLINKS ARE MORE RESPONSIVE TO
A) VISUALS OR B) SOUND/ WORDS


EXPERIMENT 2:
OBSERVING SPEECH AND LANGUAGE IN RELATION TO BLINKING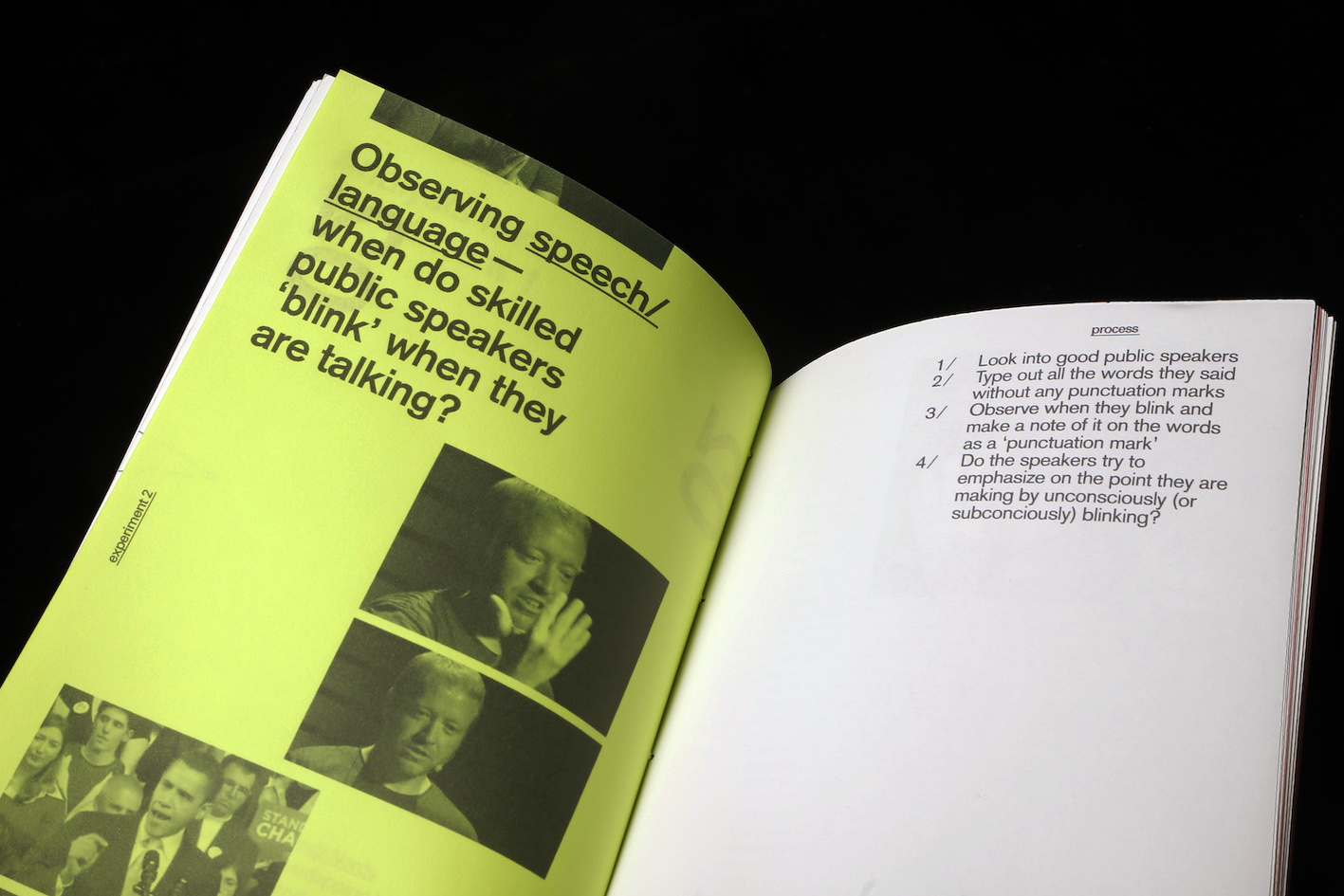 EXPERIMENT 2:
UNDERSTANDING THE PATTERN OF BLINKING WHEN IT COMES TO READING
A SET OF CONCEPTUAL PUNCTUATION MARKS THAT ACT AS A BLINK (OR POINT)
FOR INFORMATION / THOUGHT PROCESSING
(Inspired by Walter Murch's theory of blinking as an Emotional Punctuation)
BOOK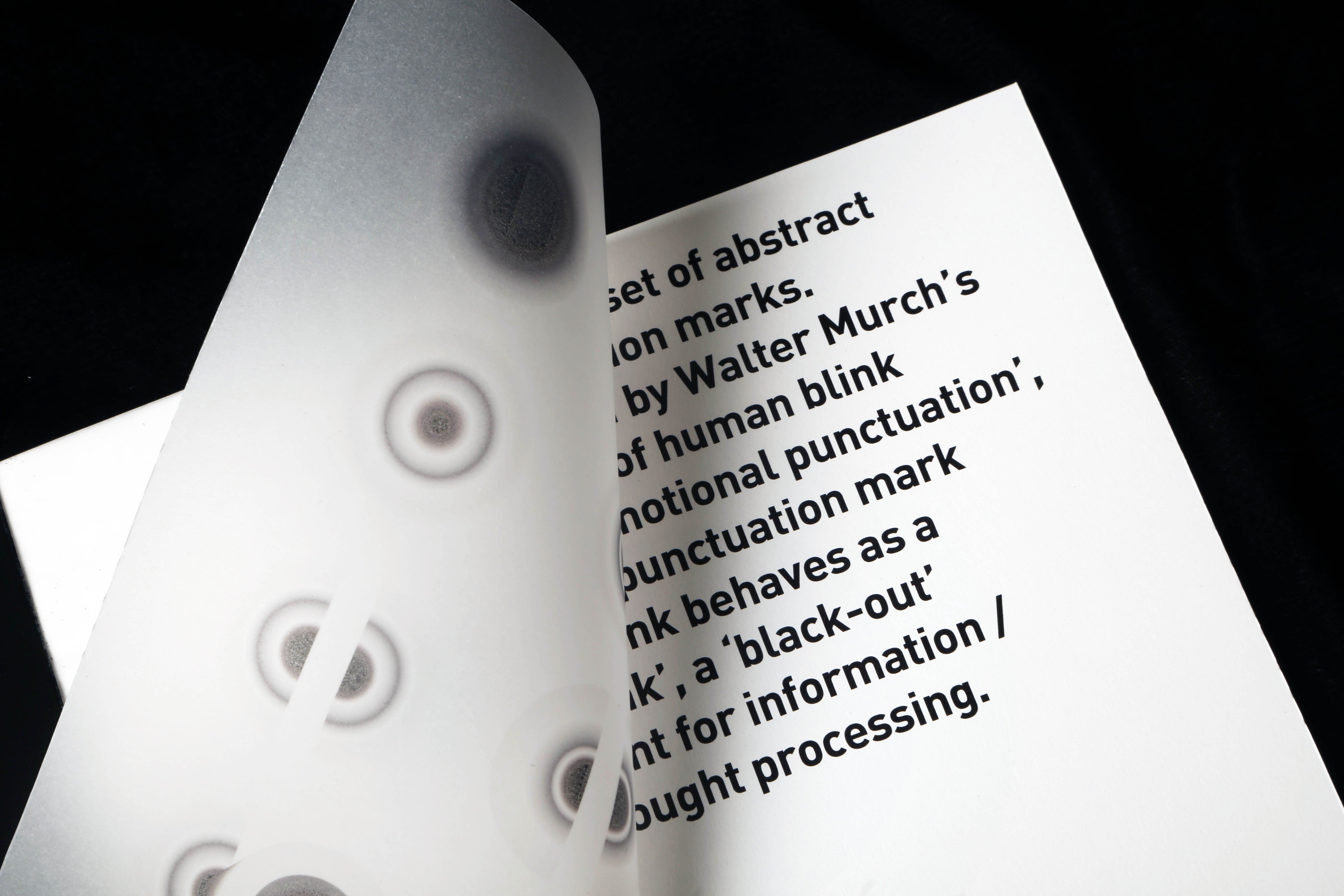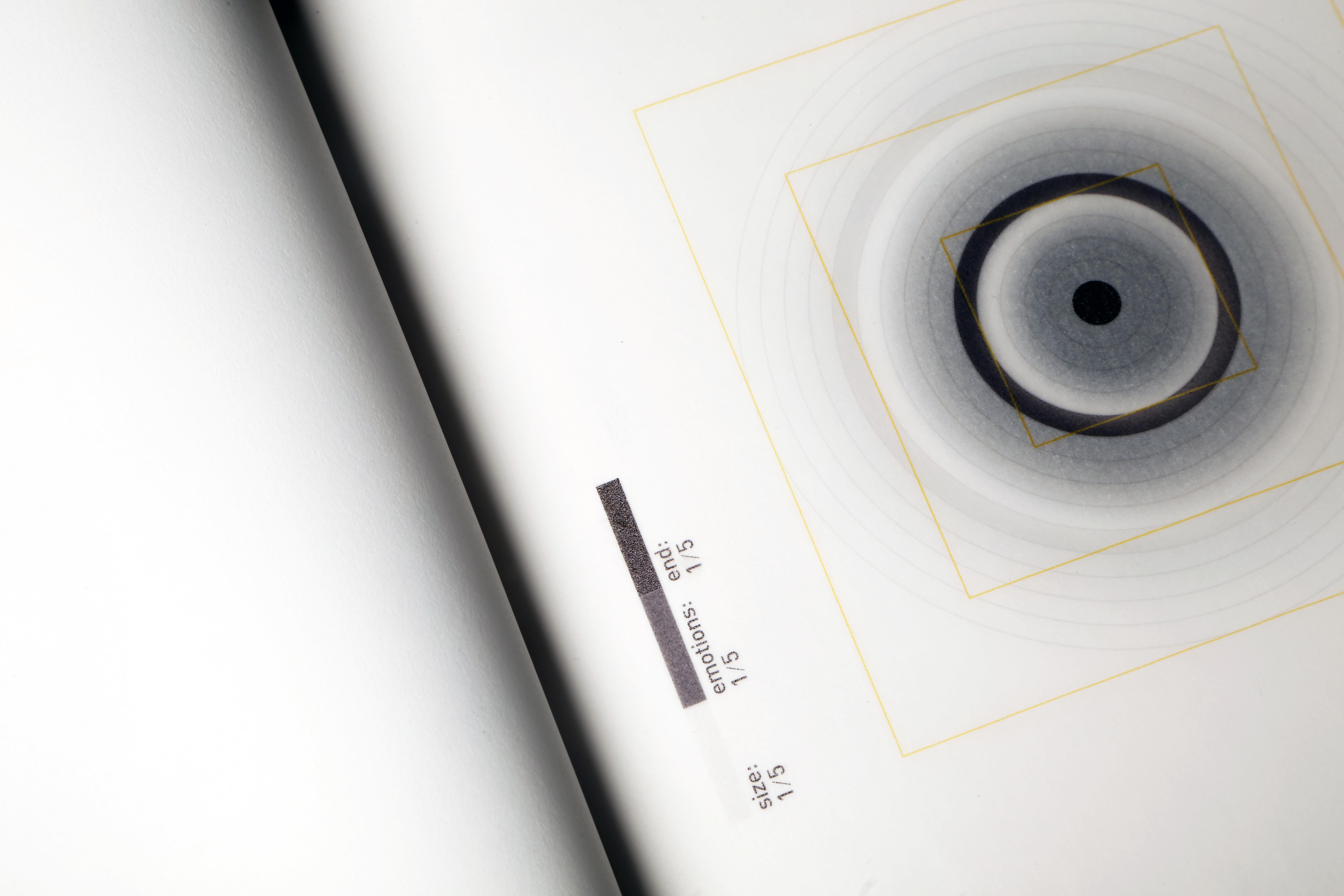 POSTER

(SHOWCASING THE ENTIRE SET OF PUNCTUATION MARKS AND APPLICATION)