The measure of efficiency with unconventional maps
CATEGORIES
Conceptual Design
Experimental Design
Print Design
DELIVERABLES
Wayfinding maps and documentation book
TOOLS
Adobe Illustrator & Indesign
---
RE-INTEPRETING WAYFINDING MAPS

3 CATEGORIES, 5 MAPS
AIM OF THIS PROJECT:
To know which is the more efficient way of visualising maps with unconventional methods—three different categories are considered, namely
colours, typography
and
compass
.
---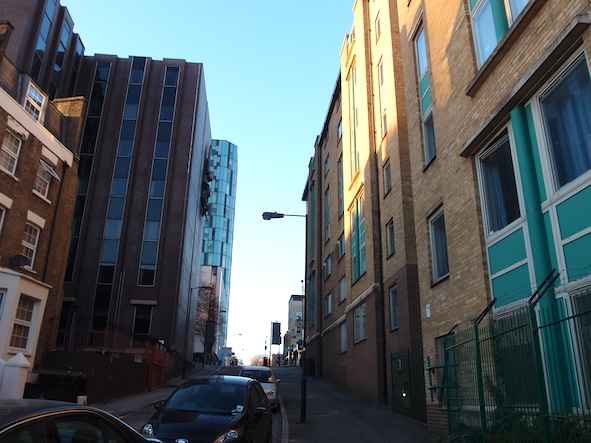 STREETVIEW OF CHOSEN ROUTE —
ST CHAD'S PLACE TO
NORTHDOWN STREET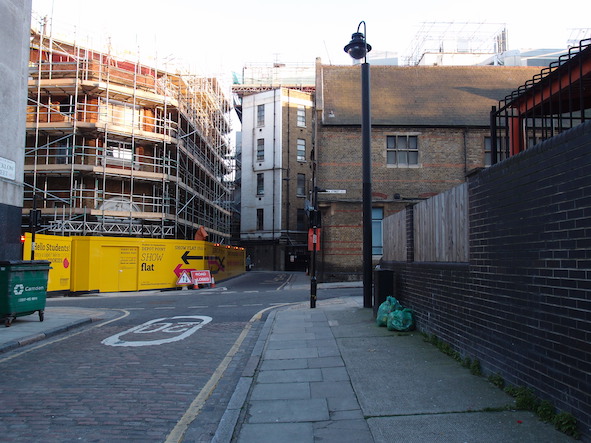 ---
NAVIGATING WITH THE COLOURS OF THE BUILDINGS
I am interested to see how easy will it be for the eye to pick up (purely) colours in a three-dimensional space, from a two-dimensional map, and if it is possible for people to navigate correctly without any street names.
CHOOSING COLOURS AT THE AVERAGE HUMAN EYE LEVEL


(The average human eye level is 1.54m—1.78m for male and 1.44m—1.67m for female)
MAP 1.1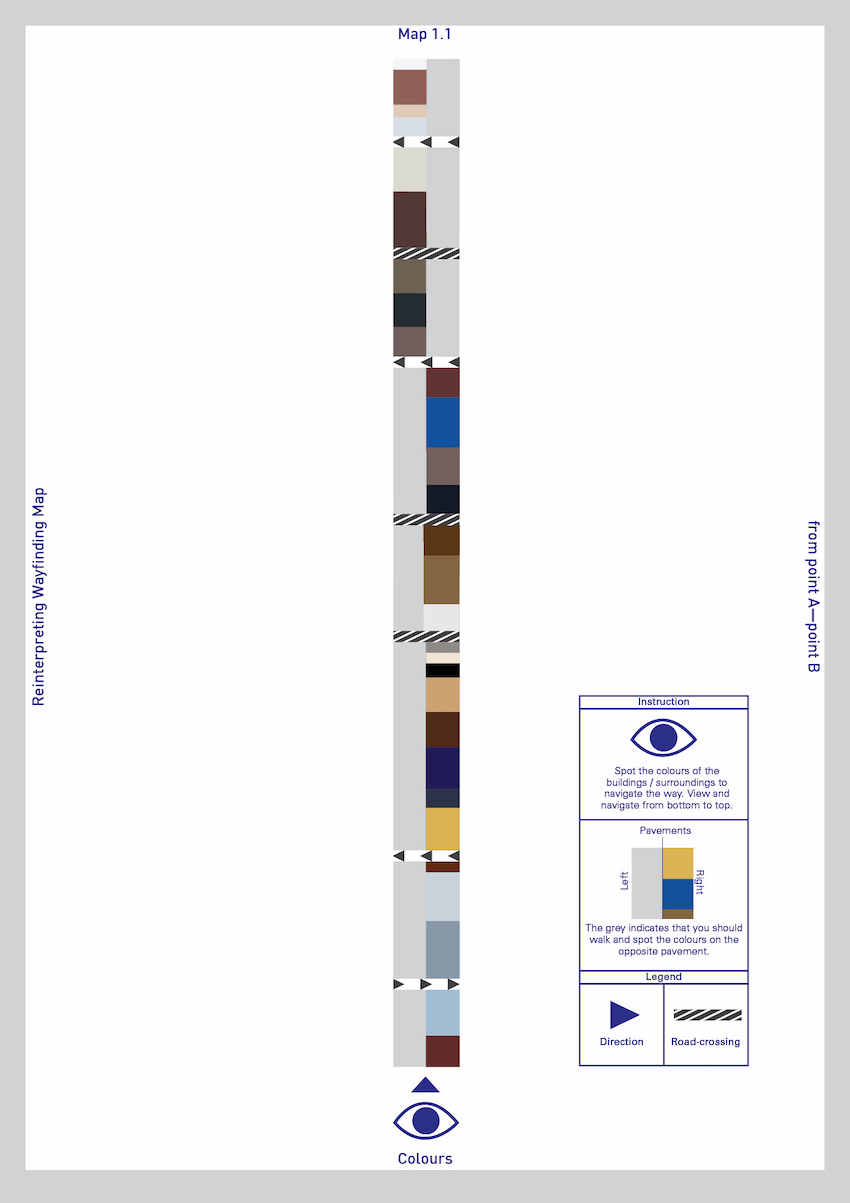 MAP 1.2




Both map 1.1 and map 1.2 use only blocks of colours (of the buildings) for navigation. There are clear instructions on how to use the map (road-crossing, which way to turn and how it works).

The only difference is that map 1.2 is deconstructed (based on roads of the same direction).

---
MAP 2 — TYPOGRAPHY
CONVEYING DIRECTIONS WITH PURELY TEXT
Without any illustrations of streets, symbols, signs or even arrows—will the map still be usable?
MAP 2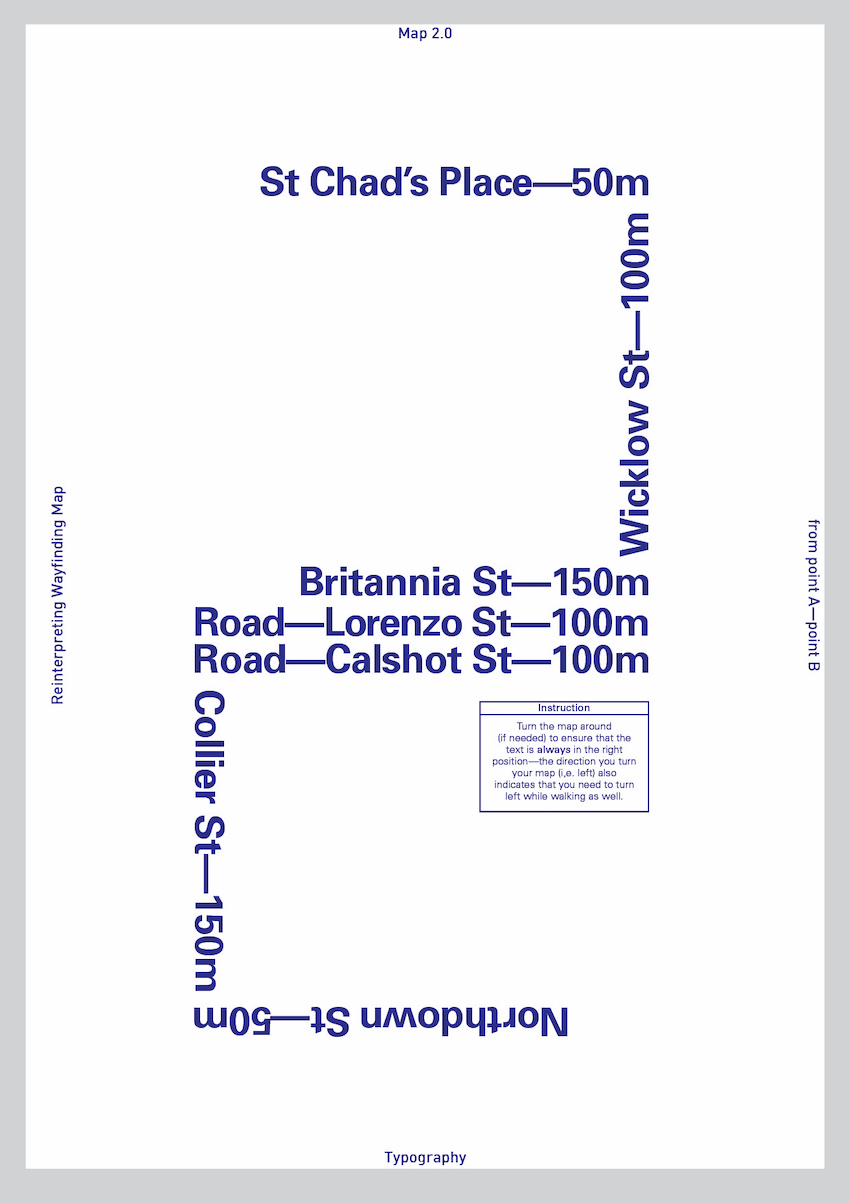 How it works: Users turn the same direction they rotate the map – to ensure that the street name is always facing the user.
---
MAP 3.1 & 3.2 — COMPASS
A MAP THAT PRIORITISES IN 'KNOWING WHICH DIRECTION TO GO NEXT'
How do we know which is the right direction to turn?
MAP 3.1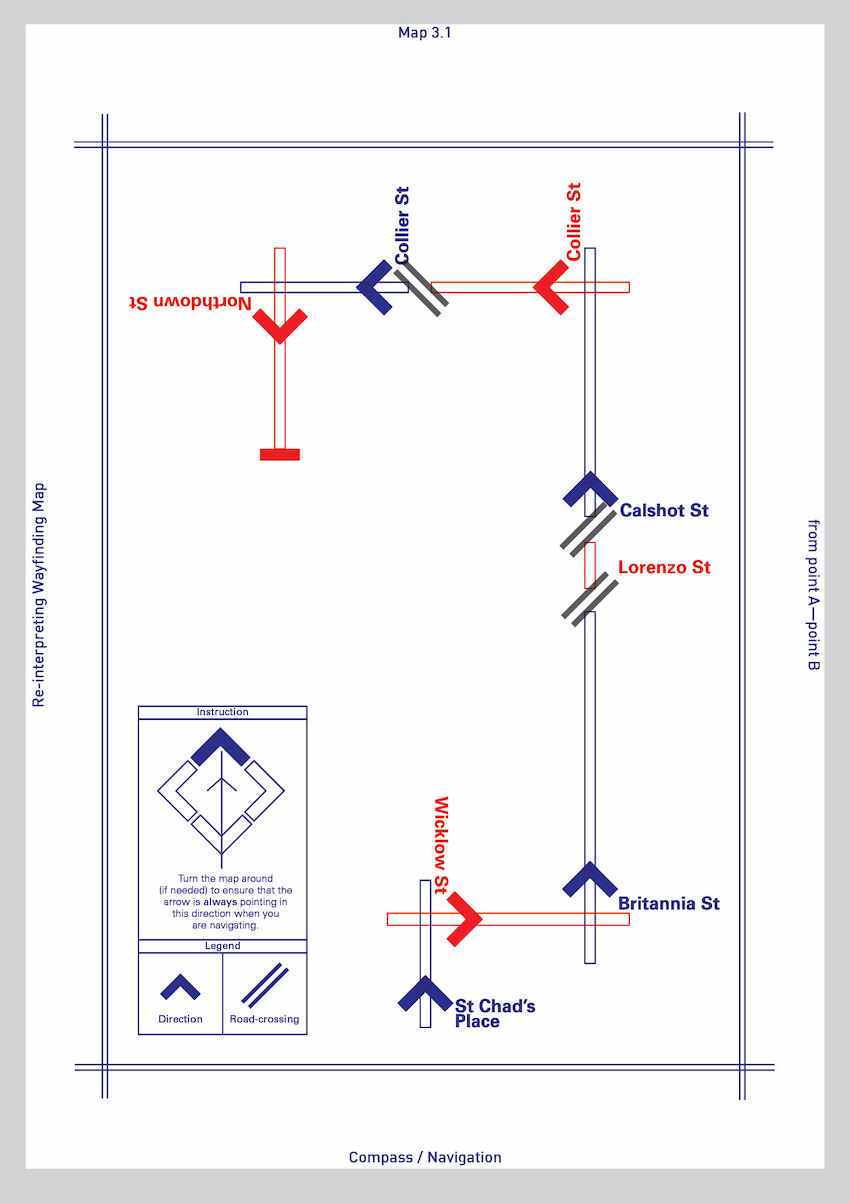 MAP 3.2


The maps should be turned around (if needed) to ensure that the arrow is always pointing in the upright direction when they are navigating.

Map 3.2 is deconstructed (based on roads of the same direction).

---
USER A & USER B
Detailed feedback was received from two of five users — user A & B.

STATISTICS & ANALYSIS
---
NEXT STEPS
Look into digitalising these maps – how it could possibly work on mobile phones.
---